CMI Certificates
August 10, 2023
2023-11-01 12:21
CMI Certificates
40% OFF
Save $600 • Payment Plans available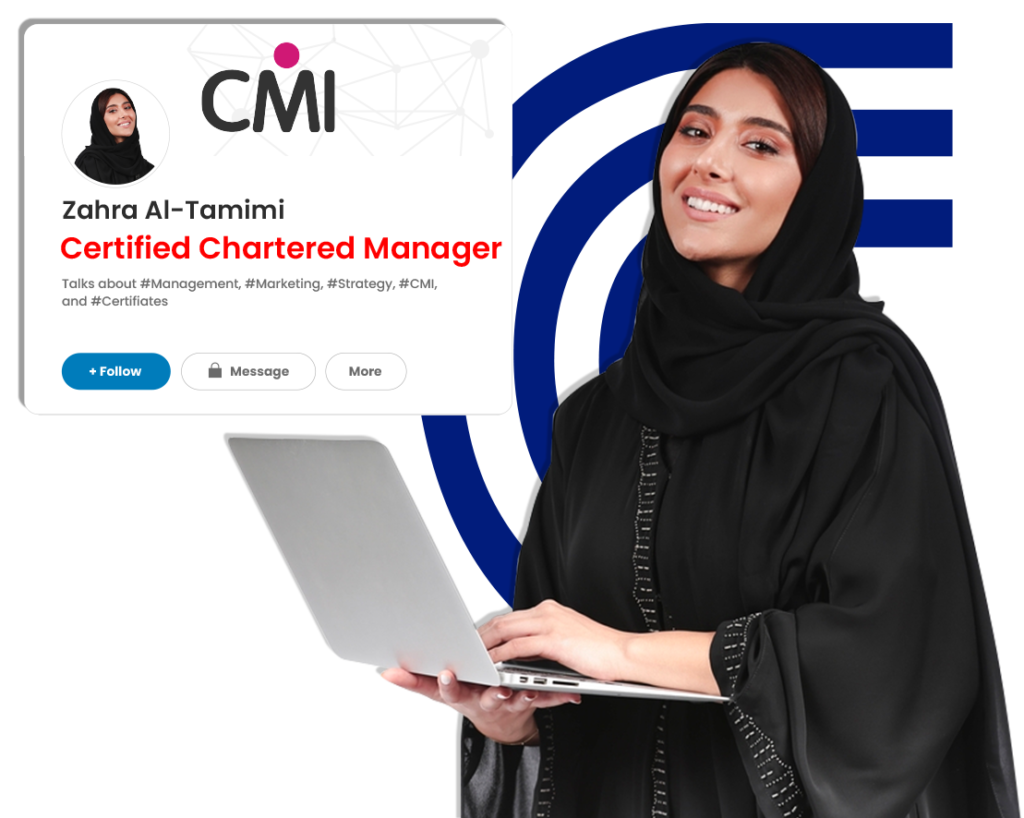 Don't miss the chance and enroll now in one of our CMI Expert Tracks for $900 instead of $1,500 and save $600
Explore more our CMI Expert Tracks below:
Charted Management Institute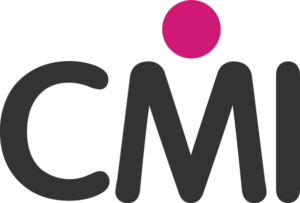 The Chartered Management Institute (CMI) enhances professionals' career opportunities across various sectors with training, events, and networking. With over 100,000 individuals in training, it's the only body with a Royal Charter to grant the esteemed Chartered Manager status. Founded in 1947 to revitalize post-WWII British industry, its mission remains elevating management standards. Pioneering the first management diploma, CMI received its distinguishing Royal Charter in 2002, marking its leadership in the management domain.
CMI Employer Accreditation offers you a unique opportunity to be able to reward your teams' with nationally-recognised qualifications, as part of your in-house training. Give your team the competitive edge and provide them with practical tools that can be applied straight into the workplace.
CMI represents the benchmark for Management and Leadership skills. Backed by our Royal Charter, we are the only professional body able to offer Chartered status for your managers and leaders. Included with accredited solutions like: 12 months membership with CMI, offering digital resources, networking, mentoring and skills support.
Each Chartered Manager boosts their business revenue by £62k every year
74% of students on CMI accredited courses acquired the skills to lead change and innovation
81% of students on CMI accredited courses recognized their ability to develop people and capabilities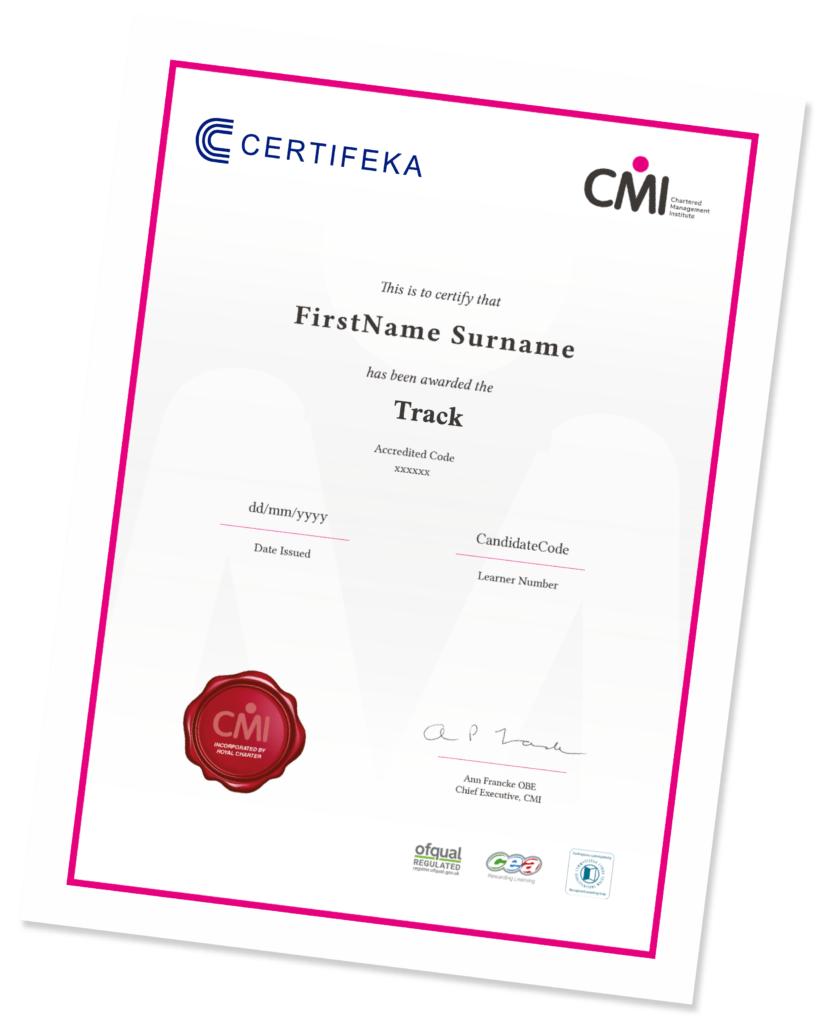 Hear what our students and alumni have to say about their experience with our Tracks
Career Advancement
The SHRM Track transformed my understanding of HR. The blend of strategy and human resources concepts was precisely what I needed.
Transformation
The SMM Track was a comprehensive journey through strategic marketing, touching all its vital facets. It's transformed my perspective on market strategies.
Absolutely transformative!
Every course in the SFM Track has enriched my understanding of finance in the strategic realm.
Enlightening!
Every module in the SBM Track was enlightening. It was the perfect blend of strategy, communication, and leadership training.