MBA in UK
August 16, 2023
2023-12-07 11:21
MBA in UK
You can join our next intake! Hurry up and apply within 

Welcome to Certifeka's MBA program, where your journey to career excellence begins. We offer a comprehensive MBA program designed to equip you with the skills and knowledge needed to thrive in the dynamic world of business.

Why you should get your MBA with Certifeka?
The MBA program at our institution is designed for busy professionals aiming to enhance their strategic, financial, and leadership abilities. It offers a flexible structure with core modules, varied start dates, and even a weekend study option, accommodating individuals with diverse schedules. 
Whether you're an experienced manager or new to the business world, this MBA acts as a pathway to sought-after management and leadership roles. It provides a unique opportunity for recent graduates or those with limited work experience to confidently step into managerial positions. The curriculum emphasizes contemporary business operations, equipping students to leverage emerging trends for strategic growth.
The program places a strong emphasis on professional development, ensuring graduates leave with a robust foundation. By the end of the course, students have refined the practical skills needed to lead effectively in today's dynamic work environment. This, coupled with their ability to drive positive business change, makes them highly sought-after professionals across various industries.
University of Gloucestershire Reputation
The University of Gloucestershire is a dynamic and inclusive community consisting of 12,000 students and 1,500 staff members spread across campuses in Cheltenham and Gloucester. With a history dating back to 1847, the university has evolved significantly and has ambitious plans for the future.
The university's core focus areas are:
1. Student Life: This involves providing comprehensive support to help students not only succeed academically but also thrive personally. The aim is to create an environment where students can grow and prosper.
2. Student Outcomes: The university is dedicated to helping its students reach their full potential, not only in their academic pursuits but also in their future careers and personal lives. This includes providing resources and opportunities for students to excel beyond the classroom.
3. Research, Innovation, and Enterprise: The institution places a strong emphasis on conducting high-quality research and fostering an environment of innovation and entrepreneurial spirit. This benefits not only students but also faculty and external partners.
4. Civic Role: The university is committed to actively contributing to the betterment and progress of the community it serves. This involves initiatives and activities aimed at promoting the overall well-being and advancement of the local area.
The University of Gloucestershire is a thriving academic community with a rich history and exciting future plans. Its key areas of focus include supporting student well-being and success, facilitating cutting-edge research and innovation, and actively contributing to the betterment of the surrounding community.
University of Gloucestershire School of Business
The University of Gloucestershire comprises four academic schools, each overseeing a variety of undergraduate and postgraduate programs, as well as engaging in specialized research and business endeavors. As a student, you'll actively participate in various activities, collaborate in research initiatives, and establish connections with external organizations, all geared towards ensuring you graduate well-prepared for your career.
Within the University, the School of Business offers a diverse array of courses spanning business, data science, technical computing, and social sciences. The School's emphasis on practical, hands-on learning through initiatives like the Business Labib provides students with invaluable real-world experiences and skills.
Modules & Courses
All students must complete the following 8 modules:
Interested to know more about the MBA program with the University of Gloucestershire?
Online Dissertation
After completing the 8 modules, the applicant must finish the final dissertation
Online Dissertation 
The dissertation aims to allow the student to carry out a self-managed piece of work that provides an in-depth investigation of an issue relevant to the field of management and business. The dissertation allows the student to critically evaluate and synthesize relevant business-related philosophies, theories and models, undertake a process of enquiry using primary and/or secondary data sources and critically relate these academic concepts to a relevant area of business management activity. The dissertation allows for an analytical study of academic topics within the context of practical business decision making and can thereby contribute to the body of knowledge in the domain of management and business. The dissertation's reflective element will allow the student to critically analyze and evaluate their learning journey.
Learning and Teaching Activities
Scheduled Contact Hours: 10
Independent Learning Hours: 590
Assessment
001: 10% Assignment: Individual: Proposal 1,500 words
002: 80% Dissertation / Major Project: 15,000 words
003: 10% Assignment: Individual: Reflective Paper 1,500 words
You can have your MBA in Two Modes
Interested to speak with an advisor?
The Office of Qualifications and Examinations Regulation (Ofqual) is the authority in England overseeing qualifications, exams, and assessments. Its key roles include ensuring qualifications accurately reflect students' knowledge and skills, exams accurately measure student achievement, instilling confidence in regulated qualifications, and providing information on the full range of qualifications it oversees.
ATHE is a global awarding organization regulated by Ofqual and other UK and international regulators since 2011.
ATHE offers a wide portfolio of vocationally oriented and internationally recognized qualifications.
ATHE qualifications are approved as progression pathways for our learners to relevant Bachelor's and Master's top-up degrees by 25 UK and international Universities.
As a chartered body, these ensure we fulfill the aims set out in our Royal Charter. But equally important, they focus us on the activities which will deliver real impact to the lives of millions of learners all over the world.
Chartered Manager Status: CMI is the sole organization authorized to award Chartered Manager status, which is considered the highest recognition for managers and leaders. Achieving Chartered Manager status signifies a high level of competence, expertise, and professionalism in the field of management.
London Examinations Board (LEB) was established with one vision: to facilitate and make available high-quality programs and recognized qualifications globally. the aim is to offer individuals across jurisdictions the opportunity to transform their lives by giving them access to prized further education and training which is further enhanced by internationally recognized qualifications. This will significantly augment their education, qualifications, employability and career progression.

IDP provides a wide range of services to support students with their international education journey. International Education Specialists have been doing this for more than 50 years creating a huge network of opportunities with offices in over 30 countries. The extensive network of approachable experts helps you identify and secure the university or college where you can thrive.
The University of Gloucestershire, a public institution situated in Gloucestershire, UK, is structured around four distinct schools of study: the School of Business, School of Creatives, School of Education and Applied Sciences, and School of Health. In collaboration with Gloucestershire College, South Gloucestershire, and Stroud College, the university has established a Strategic Alliance. This initiative aims to enhance the quality, diversity, and accessibility of higher education across Gloucestershire and the wider West of England region by fostering stronger connections between further and higher education institutions.
Interested to apply now to the MBA program at the University of Gloucestershire?
Students usually support themselves through postgraduate loans, private savings, family support, or sponsorship from an employer. For advice and guidance on your funding options, contact the Money Advice team at info@certifeka.com or call 01066610220.
UoG graduates receive up to 15% off postgraduate tuition fees. Terms apply.
| | | | |
| --- | --- | --- | --- |
| April 2024 | 15th March 2024 | £6,000 | Distance Learning |
| July 2024 | 15th June 2024 | £6,000 | Distance Learning |
| October 2024 | 15th September 2024 | £6,000 | Distance Learning |
Students can benefit from a range of scholarships.
X Scholarship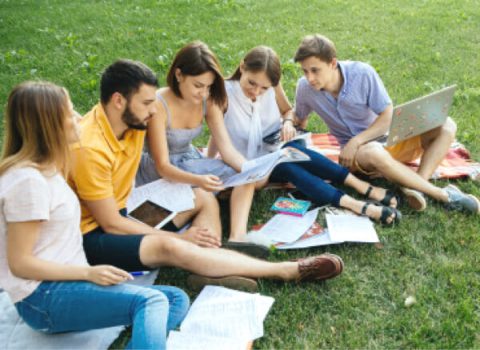 Y Scholarship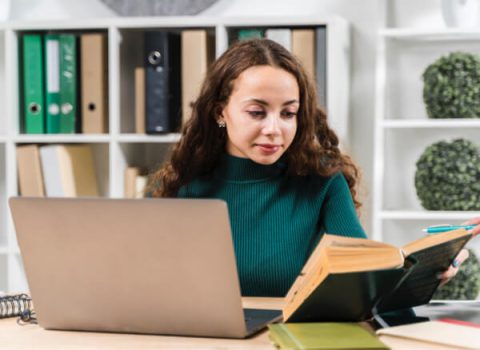 Z Scholarship
Interested to apply now to the MBA program with the University of Gloucestershire?
POSSIBLE CAREERS
Graduates from this course can go on to work in:
Strategic Management

Consultancy

Human Resources

Business Ownership

Project Management 

Marketing and Operations